Antiques Roadshow had a pre-premiere meet and greet at the St. Paul, MN office of TPT television and they invited a number of show participants interviewed to come to their studio. Since Roy was selected to be on the show he was asked to bring his Sonja Henie costume to share with the 200 or so people at the event.
The Antiques Roadshow's executive producer Marsha Bembo flew in to host the event along with numerous VIP's such as TPT President & CEO Jim Pagliarini, Chief Content Officer Terry O'Reilly plus plus.
It was great, they served wine and the guests got a chance to mingle. I was able to speak with Justice Alan Page and his wife Diane. I have photographed Justice Page in the past while on assignment for Sports Illustrated and last night he told me that the photograph I made of him is his favorite portrait. Woohoo!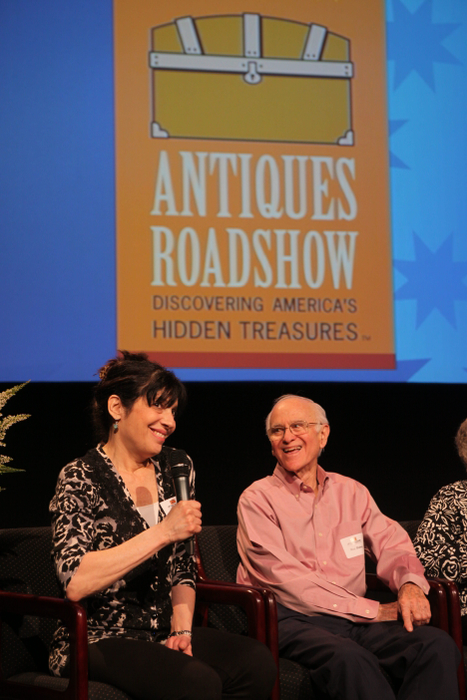 Four guests were invited to be up on the platform and the objects were displayed nicely on the sides. So when the panel started, Marsha began with a grand gesture toward the Sonja Henie costume and the whole room gave out a big and genuine applause. The other items introduced that evening were more valuable — much more valuable — but it was the Sonja Henie costume that got the most heartfelt applause.
I am taking that as a good sign! Please watch Roy Blakey – the Fabulous Ice Age's passport into the ice show world when he appears on Antiques Roadshow Monday May 7, 2012.
Keri Pickett